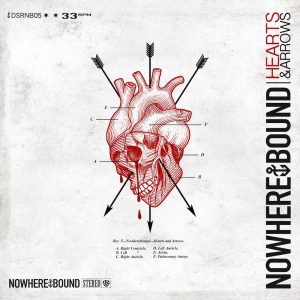 Full Article Here:
Langsames Intro, Schlag auf die Zwölf – und schon nimmt sie ihren Lauf, die Achterbahnfahrt der "Ohohohooo"-Chöre und "Wir wollen und fordern alles"-Riffs. Man hört diesen Jungs aus Austin, Texas auf ihrem neuen Album an, dass sie mit SOCIAL DISTORTION und dem Westcoast-Sound groß geworden sind.
Manchmal klingen sie auch nach Ostküste und Westeuropa und DROPKICK MURPHYS. Und wenn Christopher Klinck dazu singt, dann tut er das mit Inbrunst und einem Dreck in der Stimme, der auch Lemmy gefallen hätte.
So klingt das Leben in der texanischen Einöde, in der Beziehungen in die Brüche gehen, der Glauben größer geschrieben wird als alles andere und die Wut derer, die in Springsteen'scher Tradition ausbrechen wollen, wächst und wächst.
English Translation (Powered by Google Translate):
Slow intro, hit the Twelve – and she's already taking her run, the rollercoaster ride of the "Ohohohooo" and "we want and demand everything" riffs. You hear these guys from Austin, Texas on their new album that they've grown up with SOCIAL DISTORTION and the West Coast sound.
Sometimes they also sound like East Coast and Western Europe and DROPKICK MURPHYS. And when Christopher Klinck sings, he does so with fervor and a muck in his voice that Lemmy would have liked.
That's life in the Texas wastelands, where relationships break, faith is written higher than anything else, and the anger of those who want to break out of Springsteen tradition grows and grows.