I know, I know. I missed a post or two….
But here's the good news. I'm here now. And on the agenda today, I'm updating you!
A lot has happened over the last few weeks. Dylan finished his tracks, along with Clint and Natchet. And if you haven't heard already, Klinck has just begun. He's only on day 2 and feeling pretty stoked.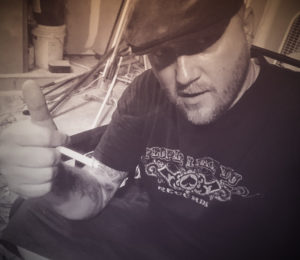 We're all very eager to hear the songs with the lyrics. It feels like a rollercoaster for me. You start with an idea, and it becomes a reality and the journey in-between is always wild; full of twists, turns, bumps and potholes. But the beauty of this album, is the people involved are ready and willing to take on the challenges, hand in hand. And it's gonna make for one epic record, if I say so myself.
On a personal front, I'd like to introduce myself a little bit further. My name is Chelsea. I have watched Nowherebound unfold from pretty close to day one. If you've ever heard "Erin Go Home" on All We Got Is Everything to Lose… that's me! Well, me a lot of years ago. I kinda left Nowherebound to go frolic but found the flowers on this side were always sweeter anyway. So now I'm back and nestling in. As usual, these gigantic hearted men have taken me under their wings and guided me back to the light. And for always, I'm grateful.
It's moving along over here. Thank you for staying tuned in to our journey of the making of "Mourning Glory". We cannot wait to hear your voices singing along, and see your beautiful faces!
Until we meet,